NEW LISTING!
1954 Century Viking 19' FOR SALE
The classic styling of this lap-strake hull Century Viking Utility is enhanced by the practicality of its interior layout. This boat was restored by Macatawa Bay Boat Works approximately 20 years ago with extensive bottom repairs, engine repower to a modern 4 clinder Marine Power 140 HP engine, new upholstery, canvas top, varnish and paint throughout. MBBW has provided season care for the boat and it is currently stored in our facility. This boat is ready for a new owner to take in on and enjoy, it is a perfect family picnic boat for fun in or out of the sun with its convertible top. Great for fishing too. The boat is in solid structural and mechanical condition and would only benefit from some paint and varnish maintenance. It comes with a single axle trailer.
Price is $15,900 or offer. Please call Jon Reus at 269-857-4556 for more information. Please refer to listing number 161 when calling or emailing.
sales@mbbw.com check out compete web site at www.mbbw.com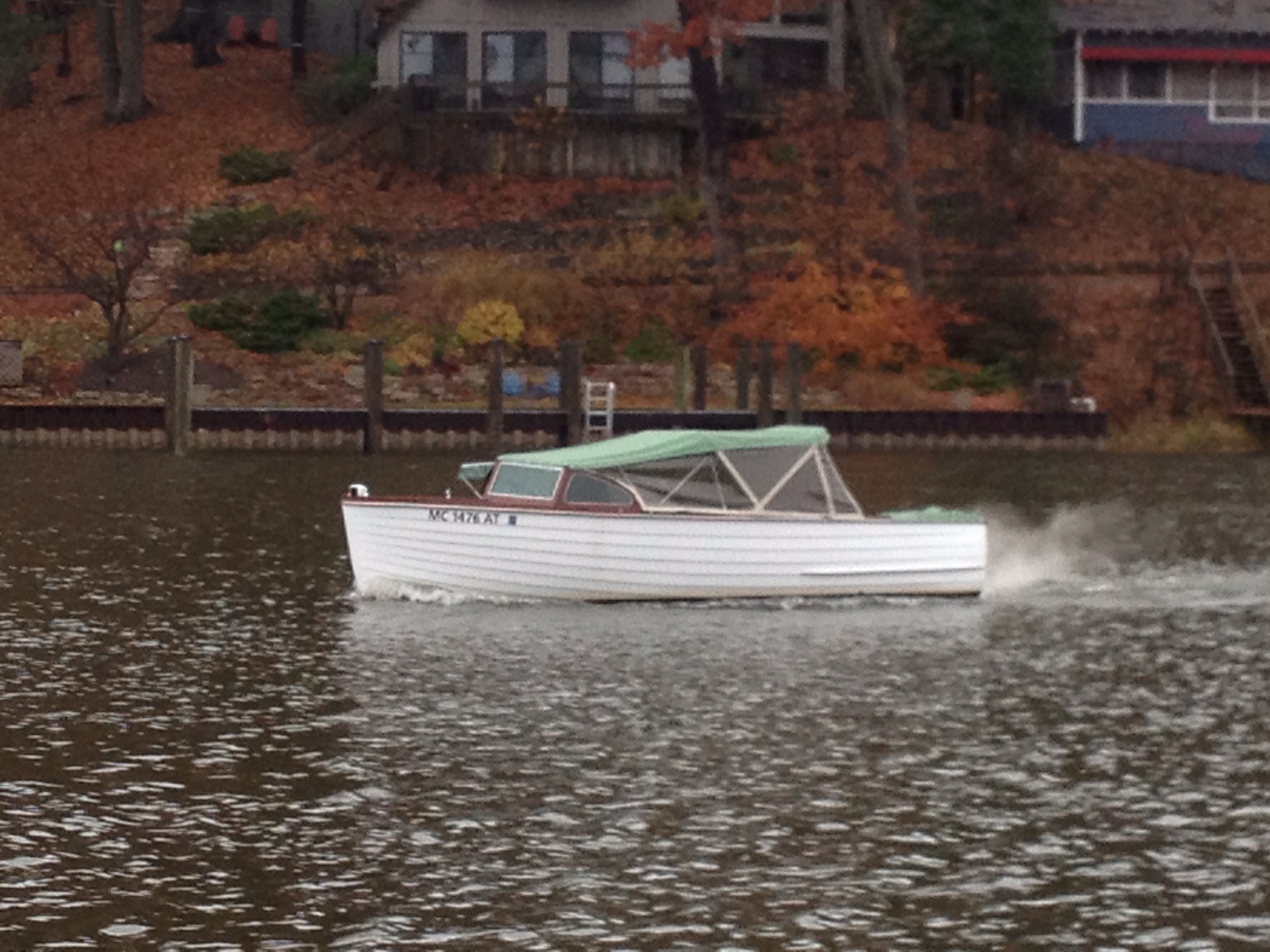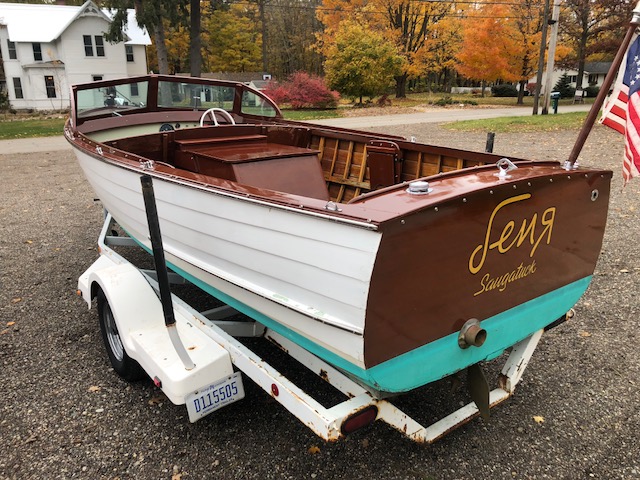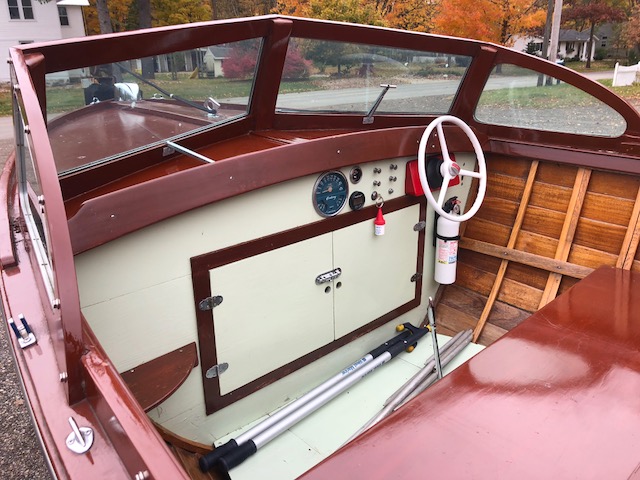 Macatawa Bay Boat Works
297 S. Maple Street Saugatuck, MI 49453
Toll Free: 1-877-636-MBBW (6229)
269-857-4556
Fax: 269-857-4218
E-Mail: Sales@mbbw.com