NEW LISTING!
1957 Century Coronado with sliding hard top and rebuilt Cadillac Crusader 331 V-8 engine with dual quad four barrel carburetors
This boat was completely restored by Macatawa Bay Boat Works and has a fresh rebuild of the original 331 V-8 Cadillac Crusader V-8 with only 2 hours on the engine since total rebuild. The boat has a total of 197 hours on the boat since new. New bottom, a Macatawa Bay no soak/no leak 3M-5200 double bottom. Beautiful upholstery. Completely restored, sliding hard top. Better than new condition. new custom floor carpet mat with embroidered logo. Comes complete with a 2000 Magic Trail tandem axle trailer and red mooring cover, bow and stern pole. Minimal use since full restoration.
Price is $59,900. Please call Jon Reus at 269-857-4556 for more information. Please refer to listing number 158 when telephoning or emailing.
sales@mbbw.com check out compete web site at www.mbbw.com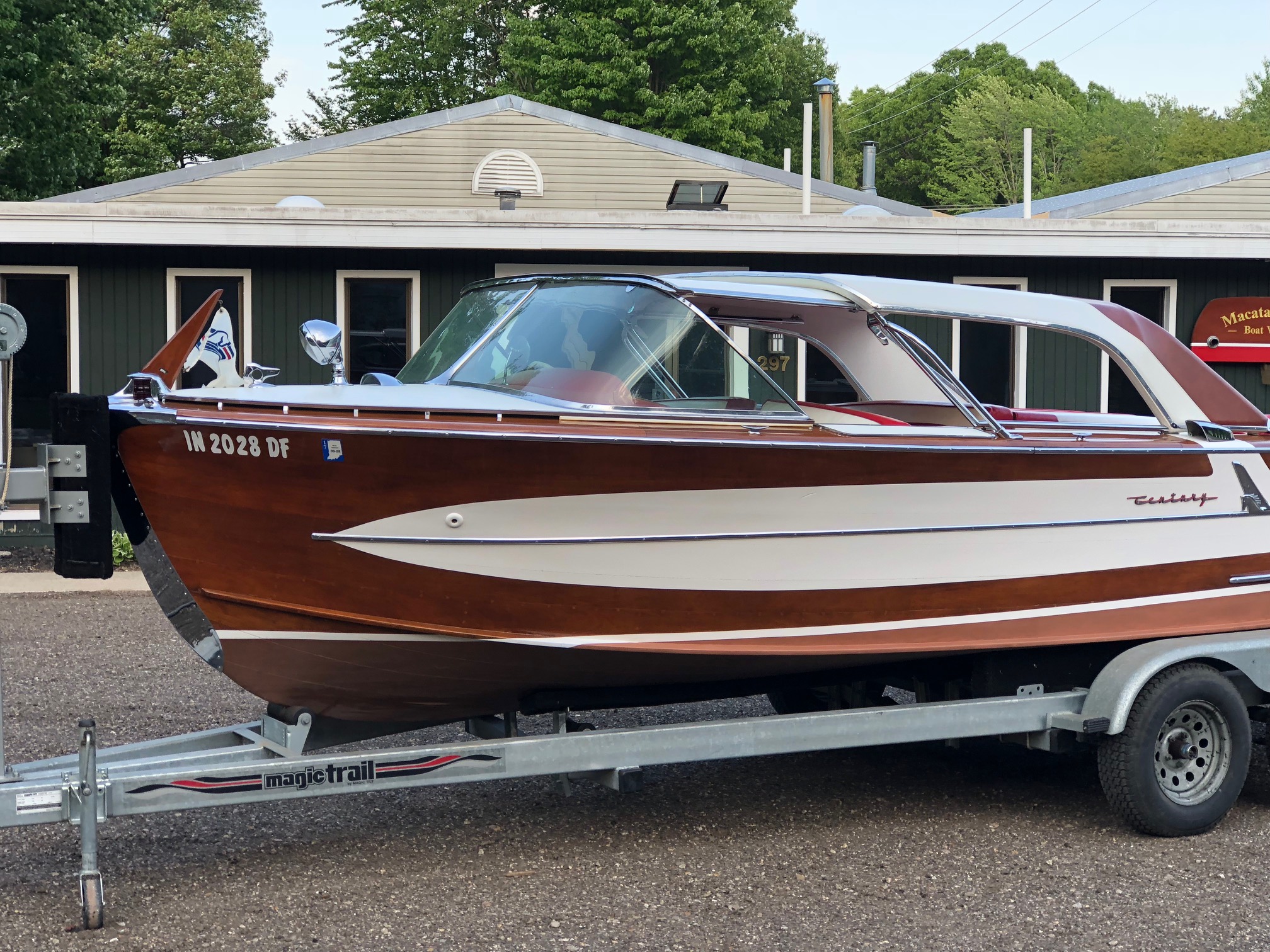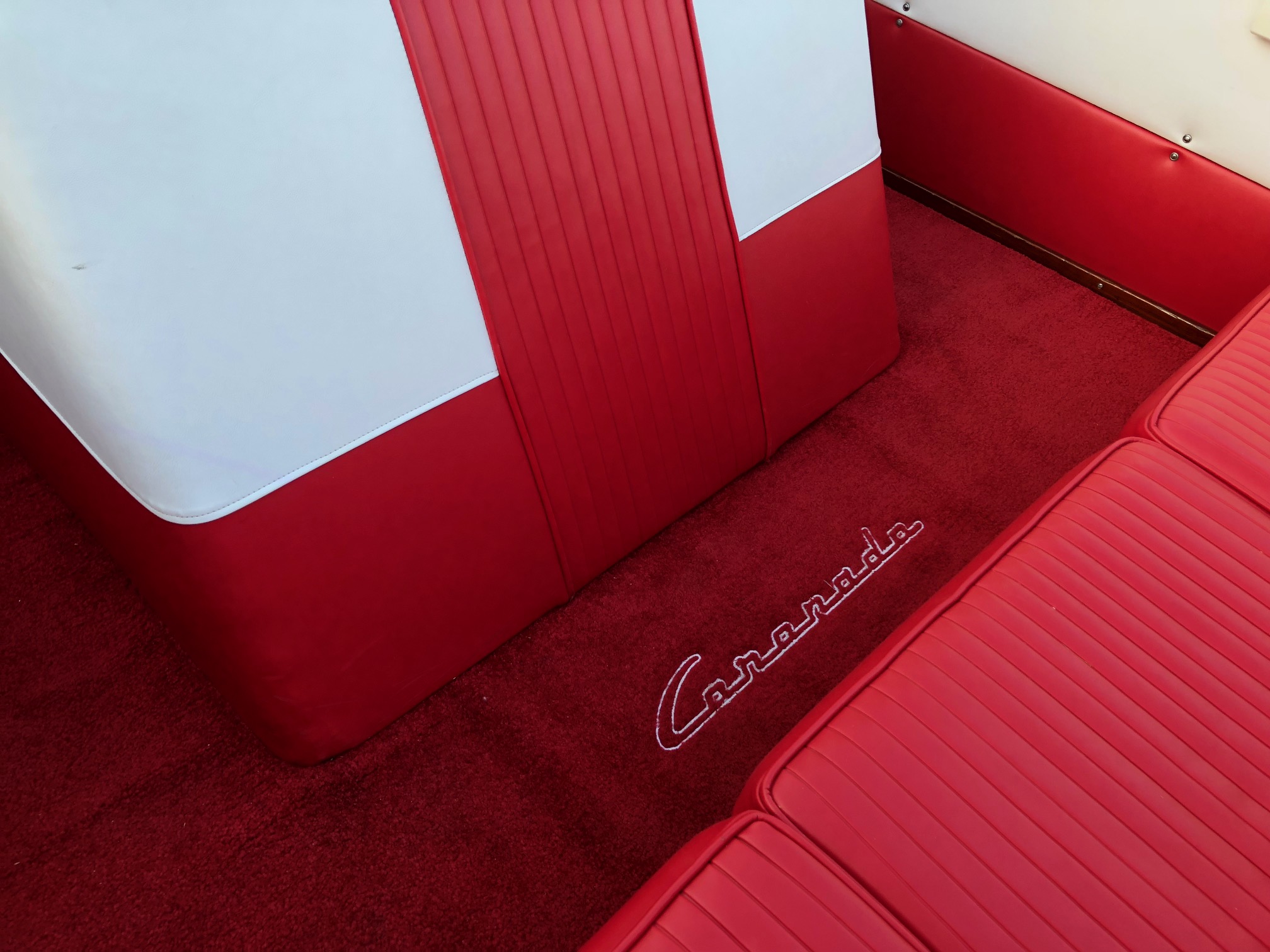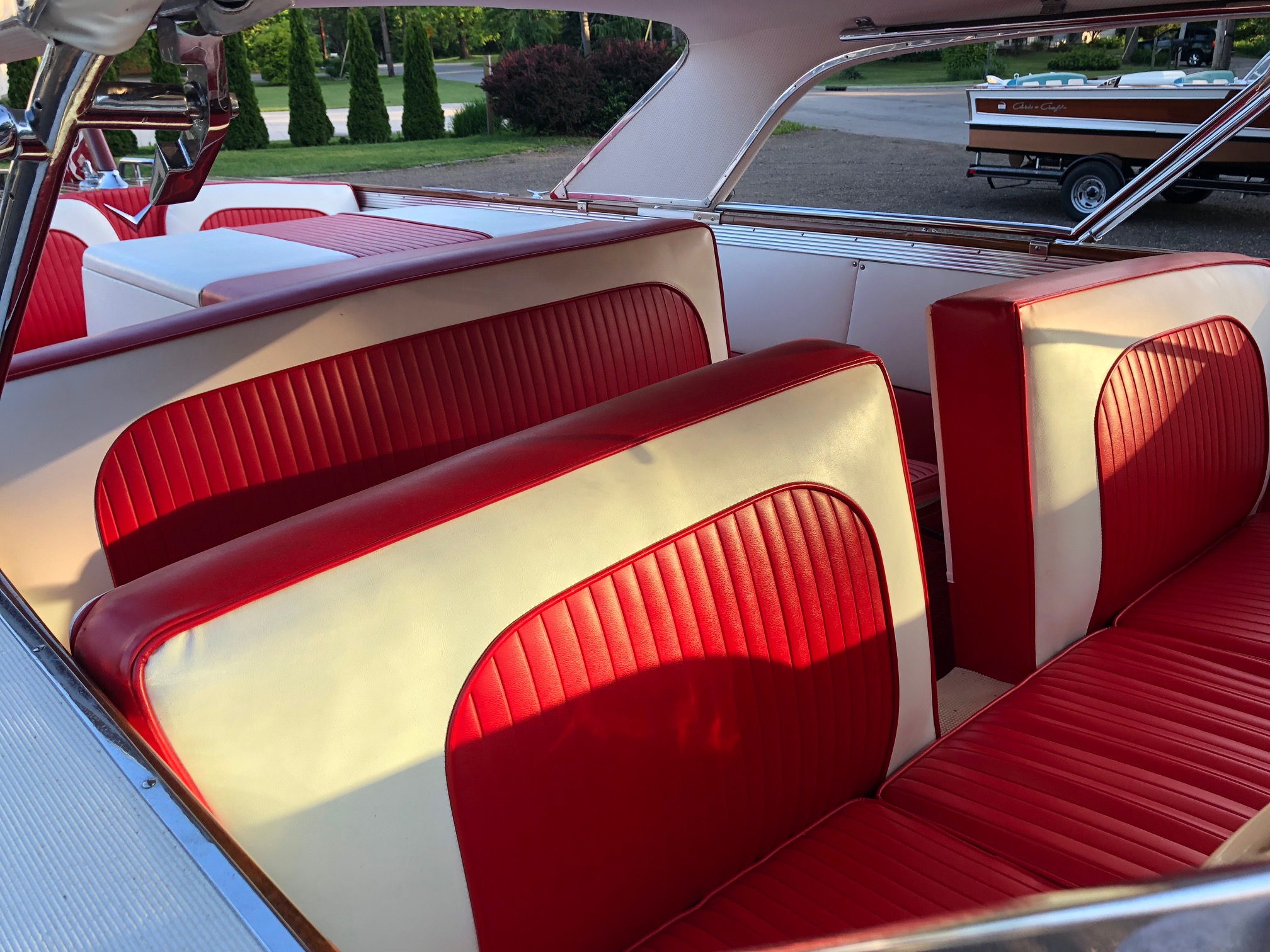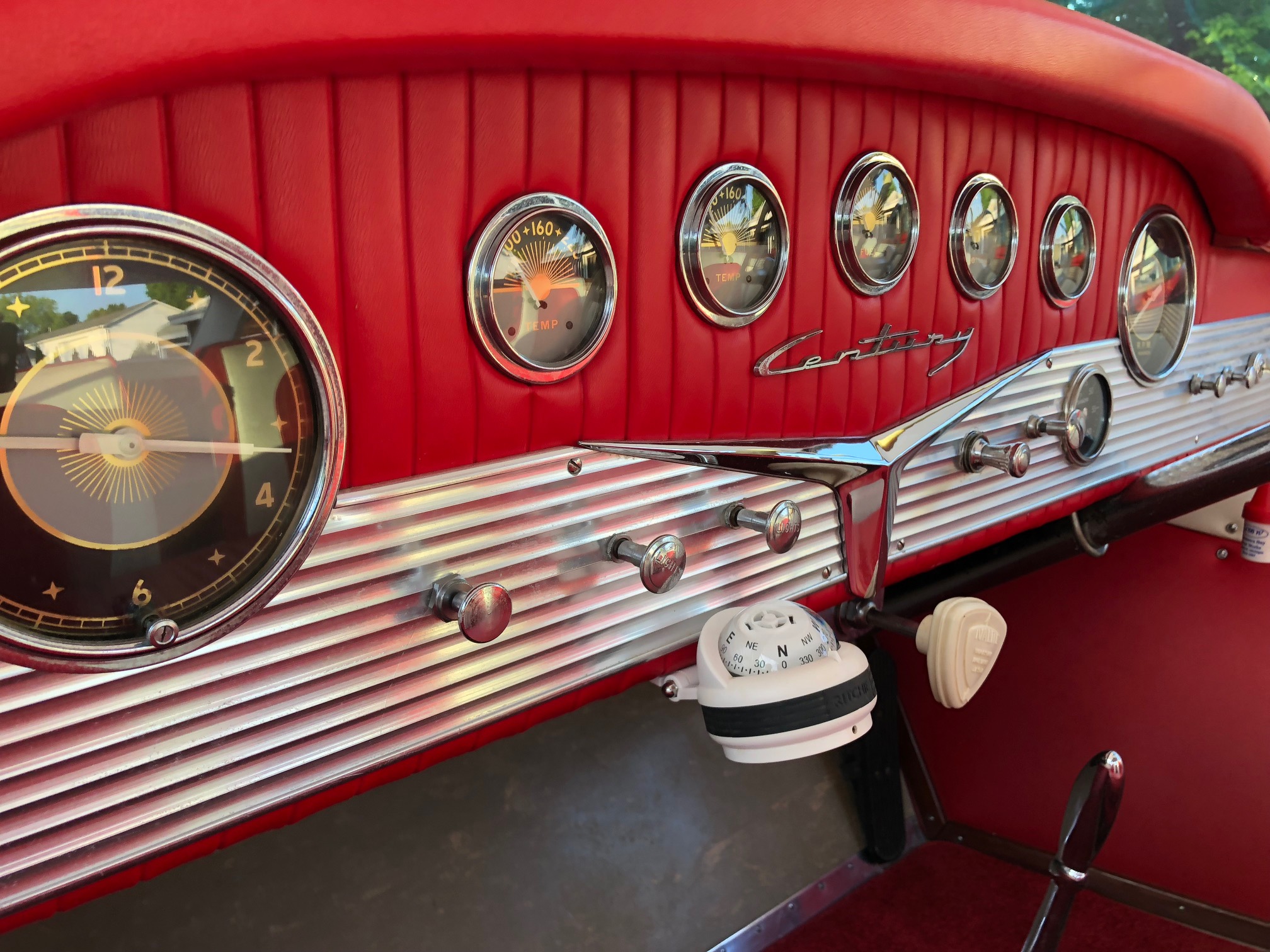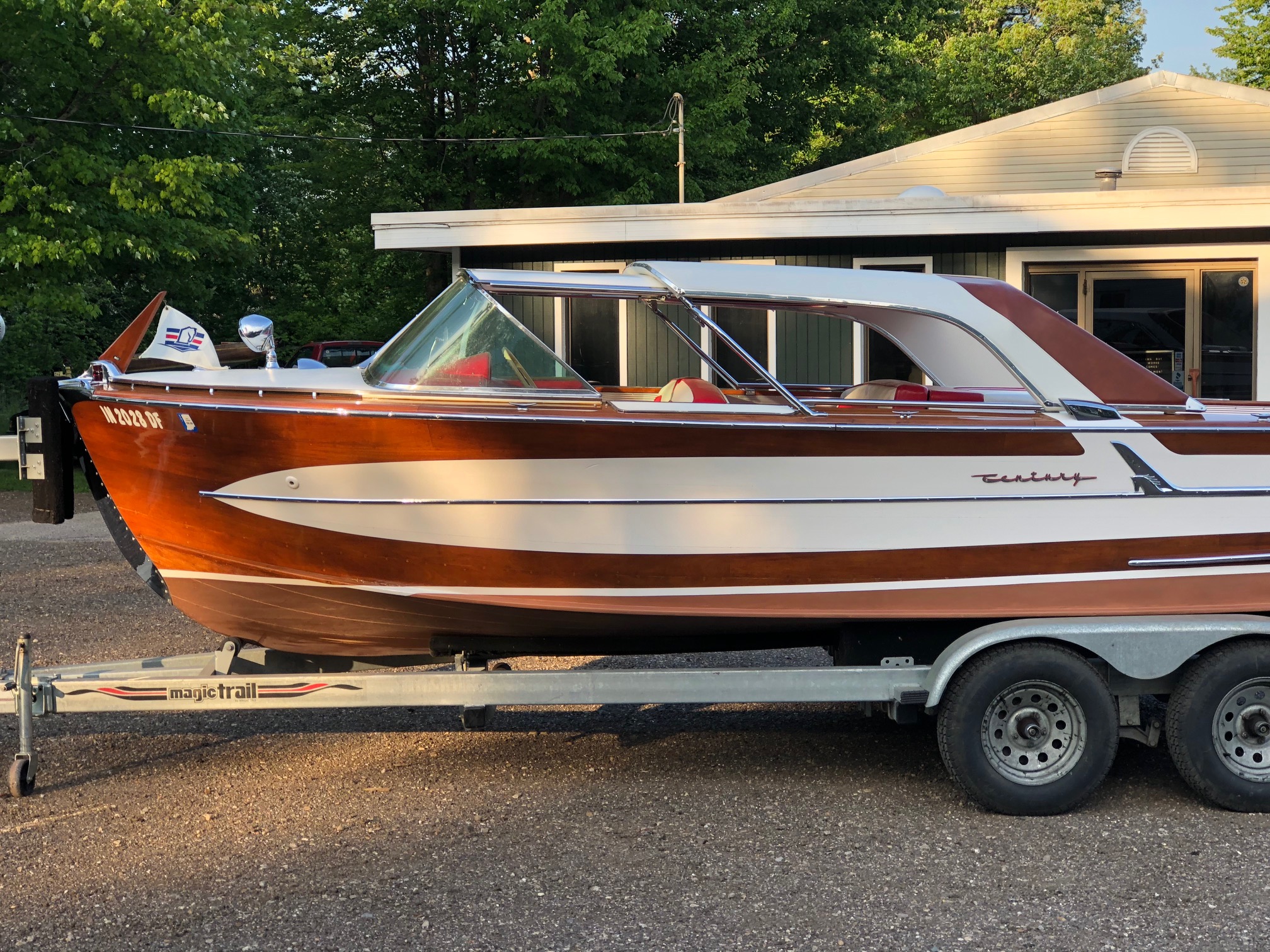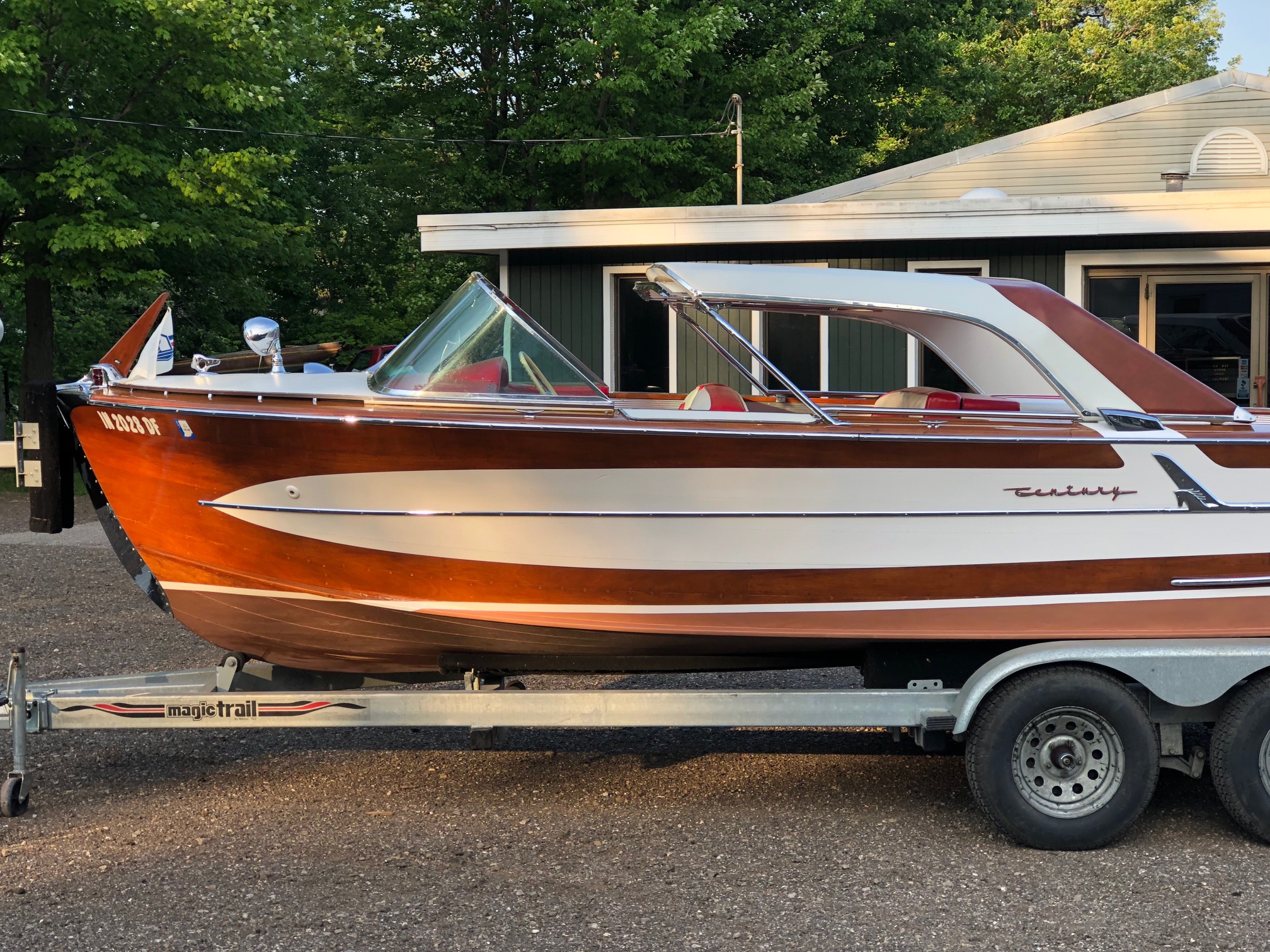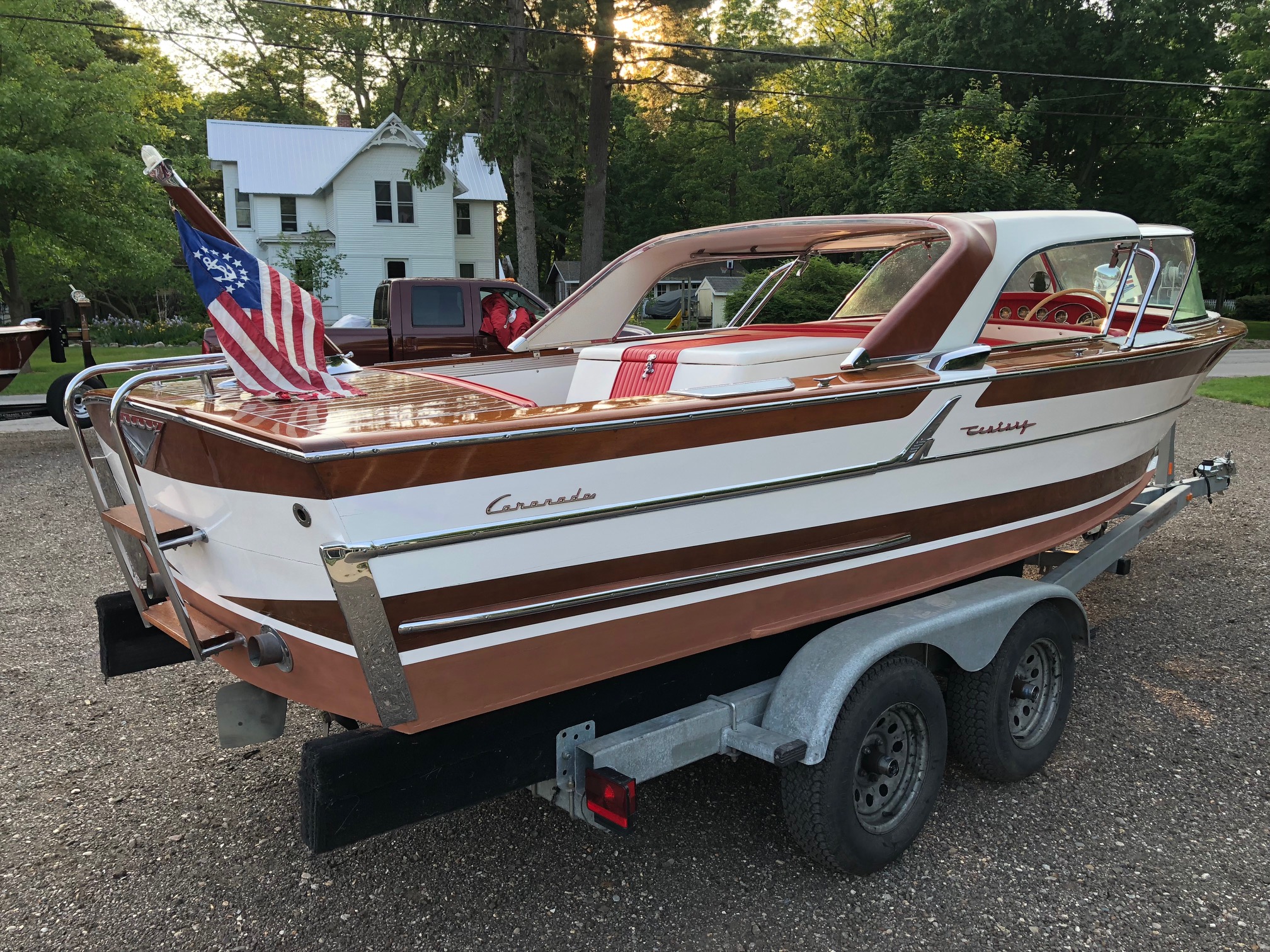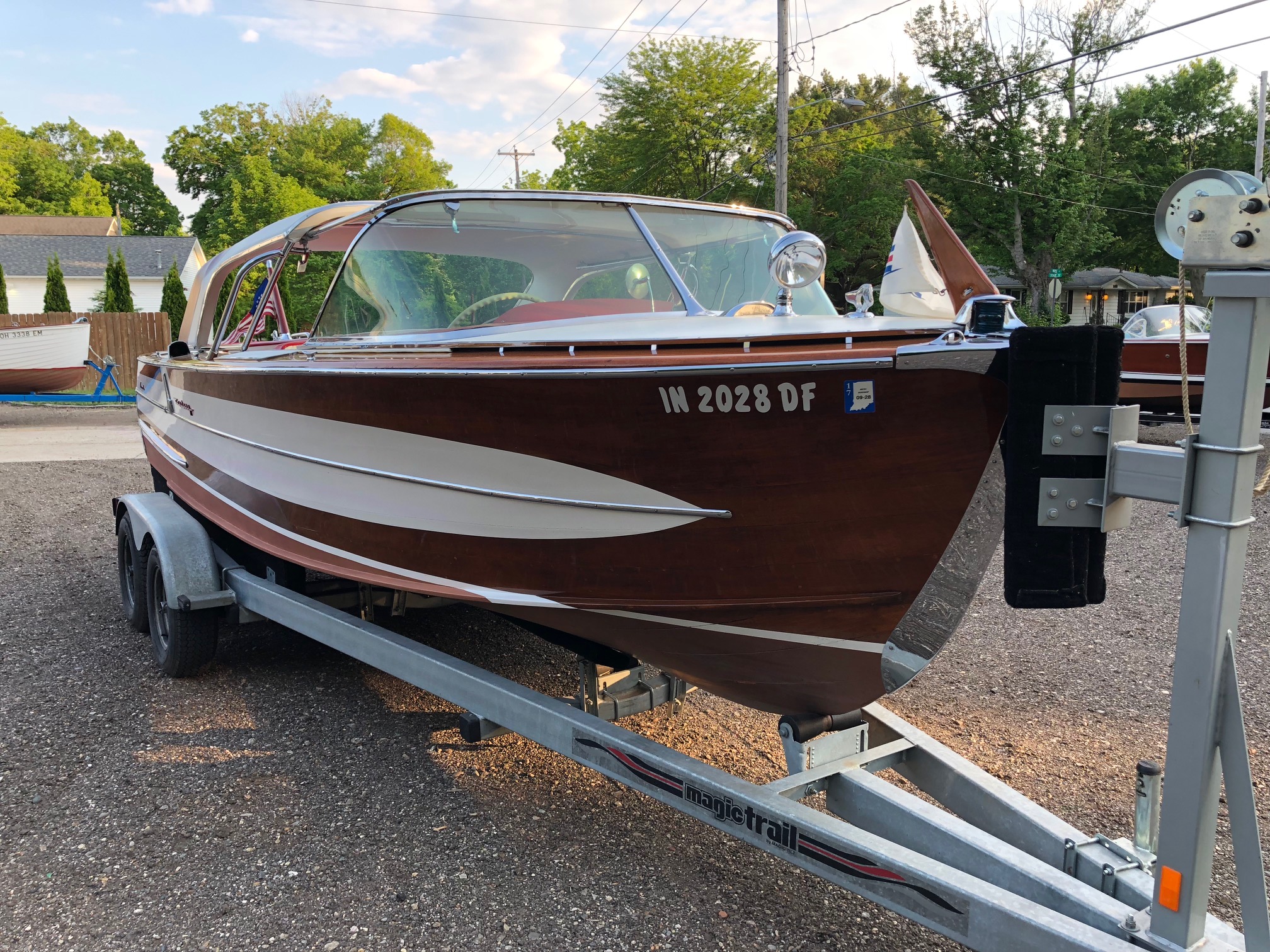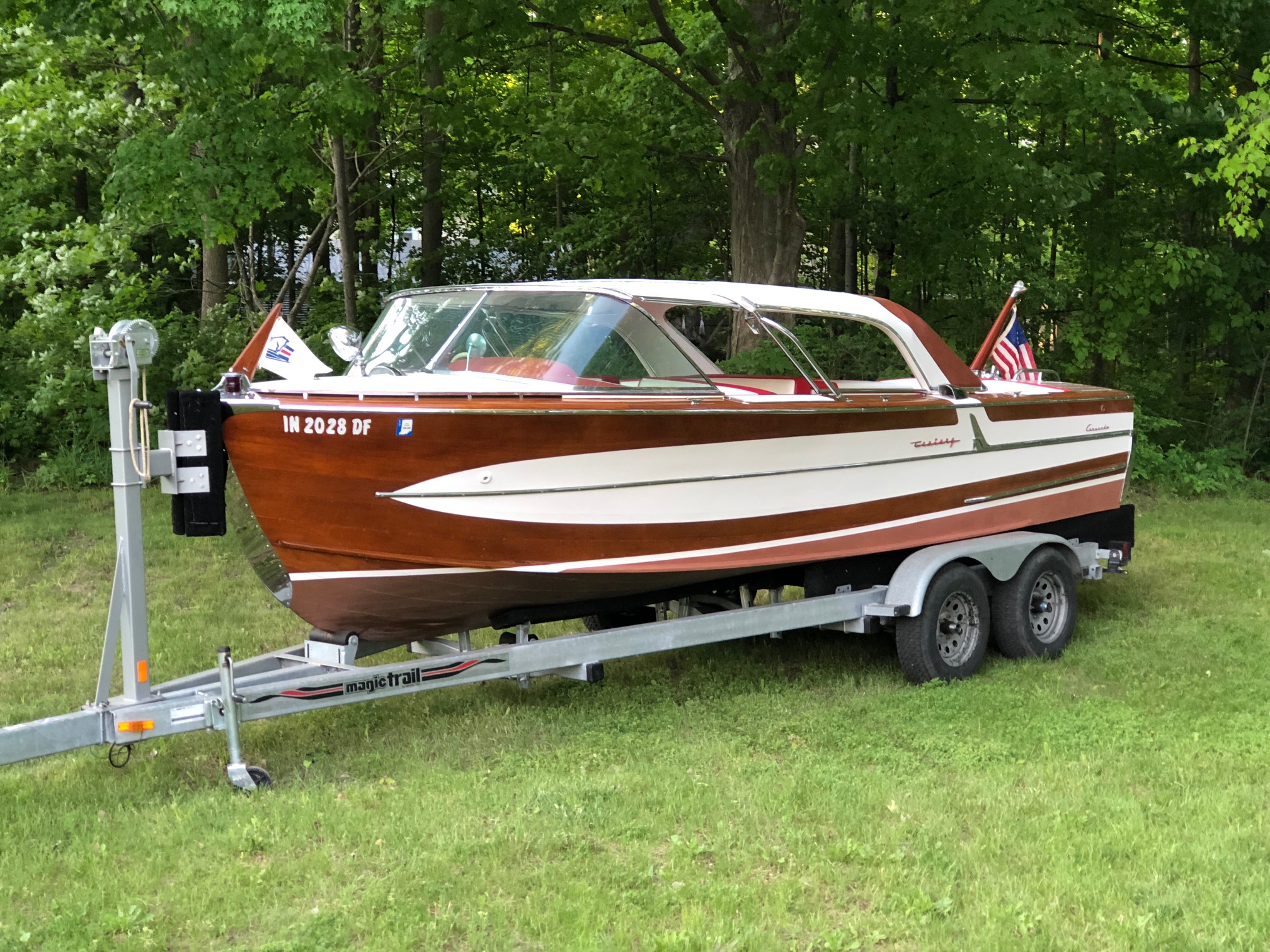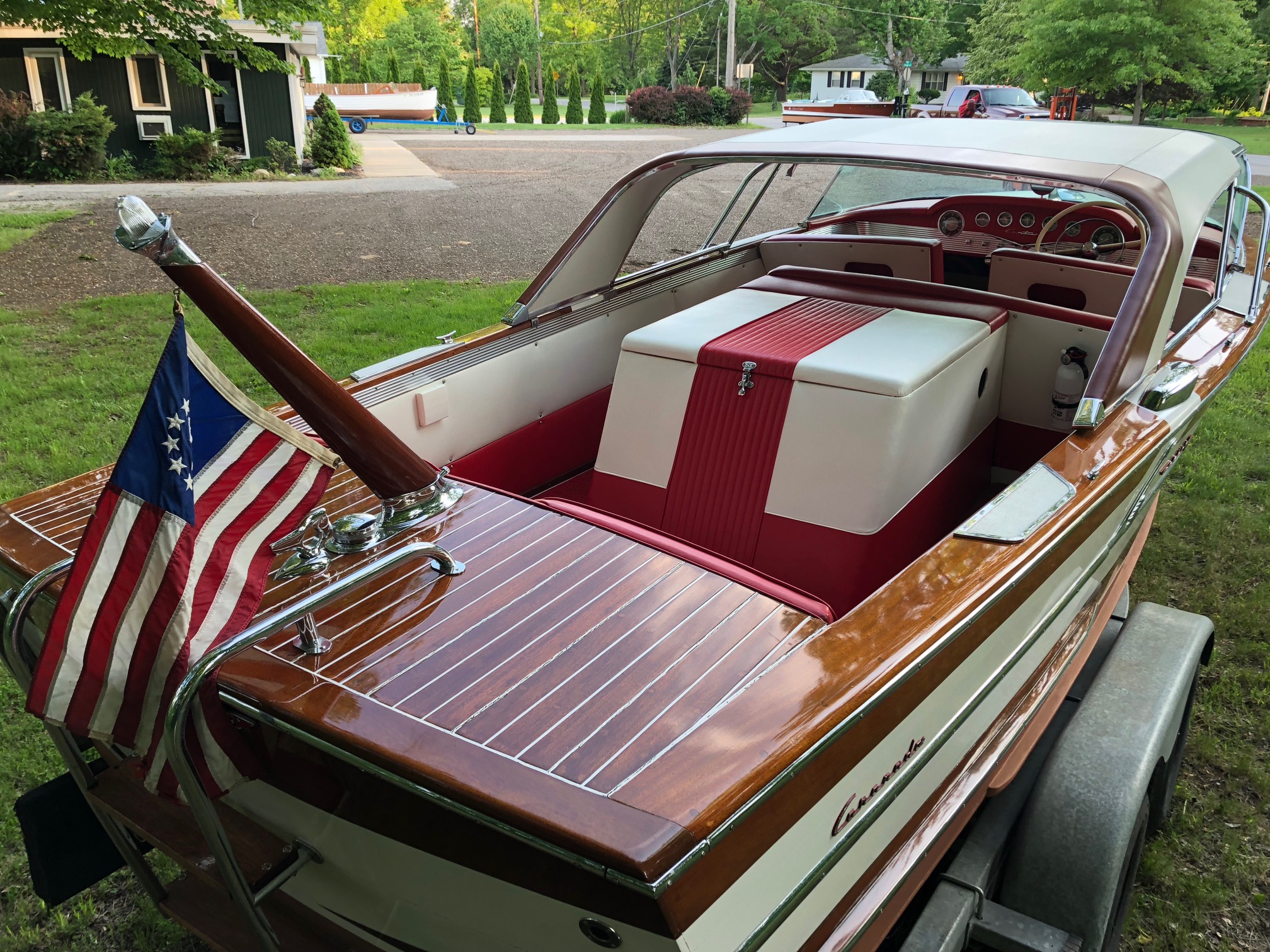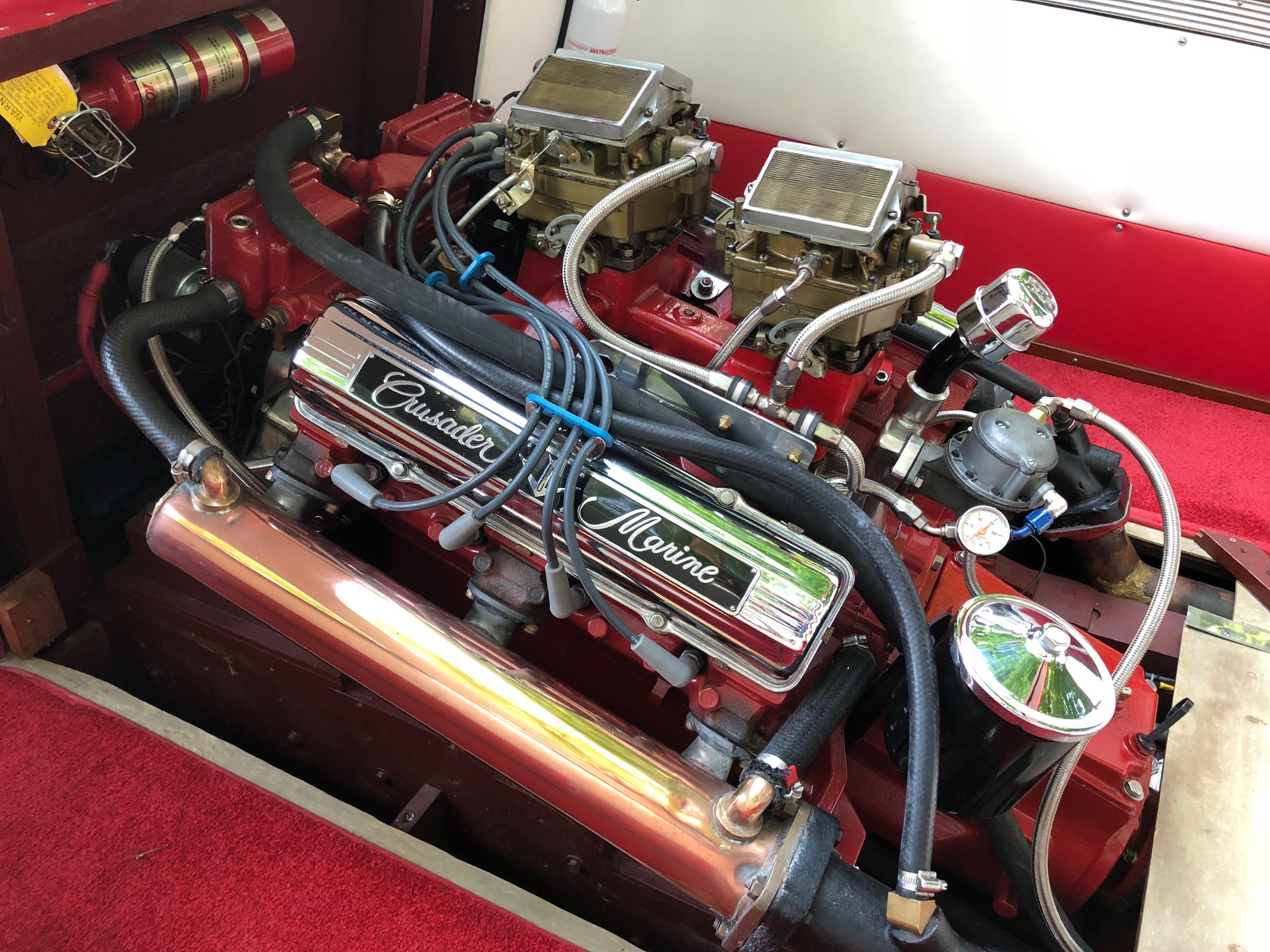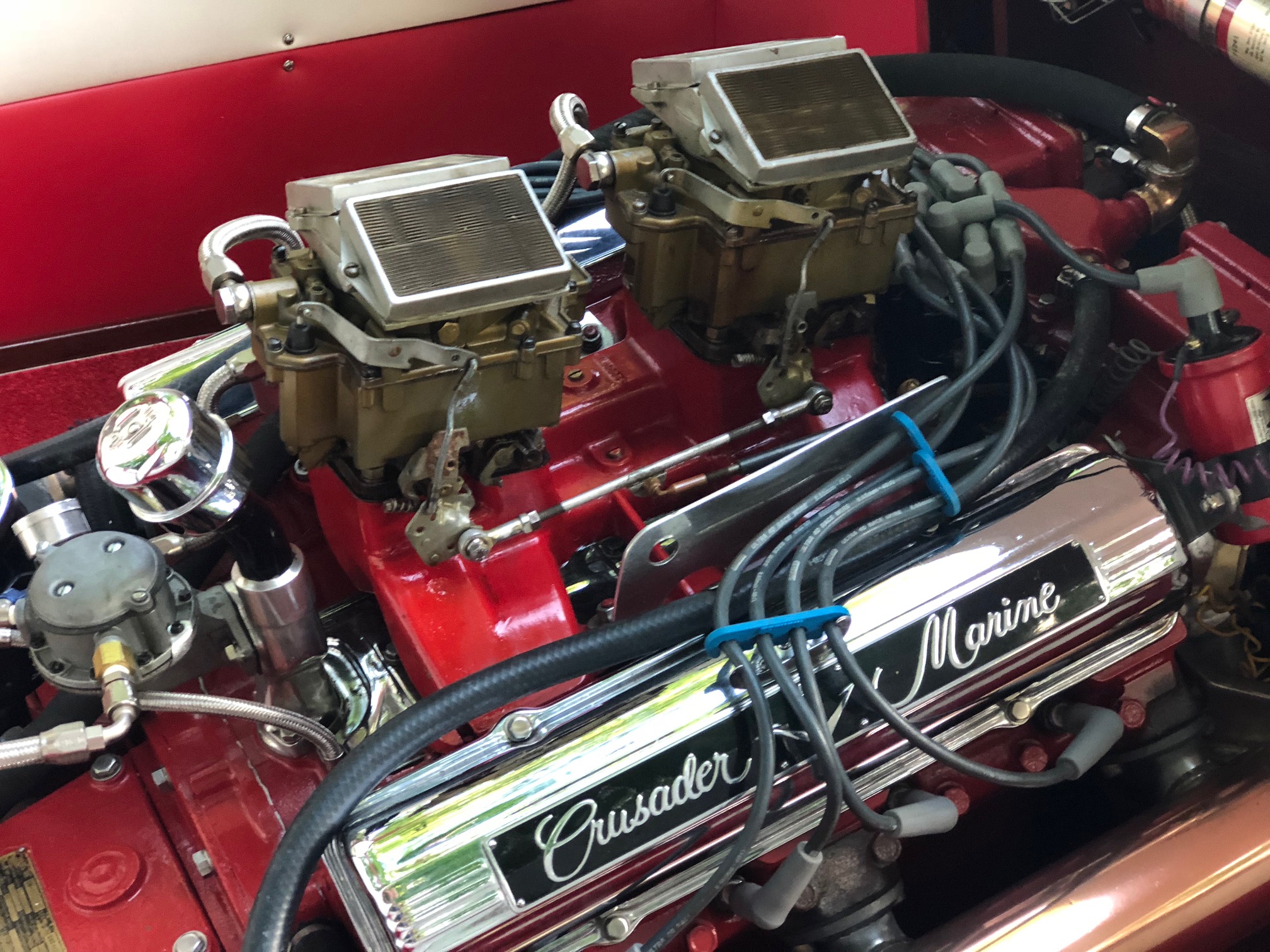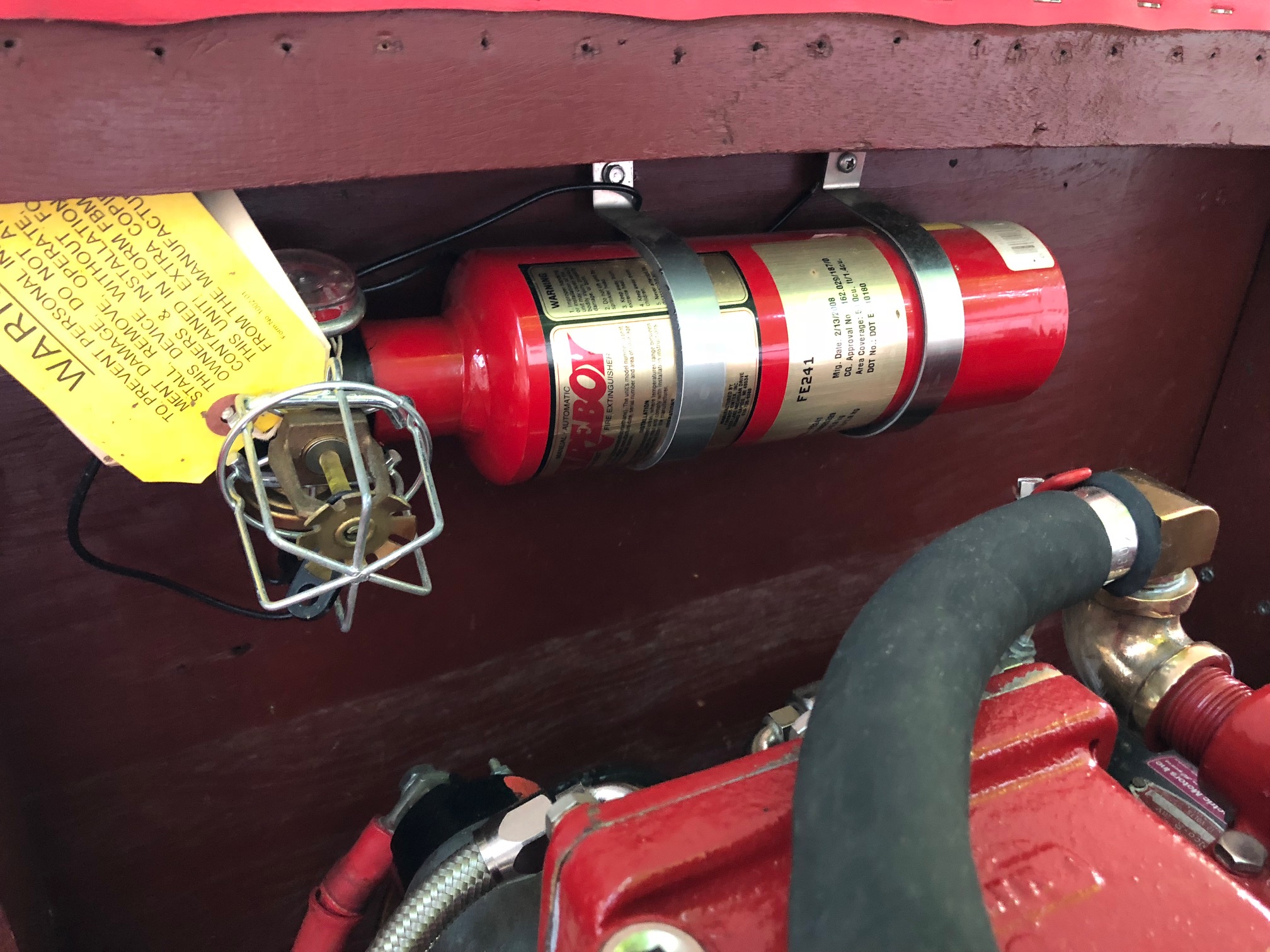 Macatawa Bay Boat Works
297 S. Maple Street Saugatuck, MI 49453
Toll Free: 1-877-636-MBBW (6229)
269-857-4556
Fax: 269-857-4218
E-Mail: Sales@mbbw.com